Terrorist Organizations:
FATAH
Est. 1959
Fatah, founded on October 10th 1959 with the stated goal of wiping out the State of Israel through armed struggle, is a Palestinian nationalist political party and terror organization based in Ramallah in the West Bank. The movement, led by Yasser Arafat until his death in 2004, focused its efforts on terrorism against Israel and Jordan for decades after its founding. Since the Oslo Accords with Israel in 1993 and 1995, Fatah has renounced violence and continues to endorse the peace process. However, the group maintains an armed faction, the Al-Aqsa Martyrs' Brigades, founded as a counter to Hamas's growing popularity among Palestinians during the Second Intifada. The Brigades were responsible for dozens of suicide bombings and other attacks during the Second Intifada and continue to orchestrate attacks to this day.
Under the leadership of Mahmoud Abbas, current president of the Palestinian Authority, Fatah has repeatedly delayed legislative and executive elections; Abbas, also known as Abu Mazen, was elected to a four-year term in 2005, later extended by a year, yet continues to remain in office. Abbas, who argued in his PhD dissertation that the Holocaust was a Zionist conspiracy that probably killed less than one million. He has never renounced this claim. Abbas has also repeatedly denounced terrorism in statements to the international press, yet in statements to Palestinians, he has on a number of occasions called for attacks on Israeli civilians and praised terrorists. State-run television in the West Bank frequently airs programs demonizing Jews and and inciting Palestinians to violence.
The Fatah flag displays rifles, a grenade, a map of the West Bank, Gaza, and the rest of Israel (excluding the Golan Heights). The group's constitution calls for the "complete liberation of Palestine, and eradication of Zionist economic, political, military and cultural existence" in Article 19, stating that "the Palestinian Arab People's armed revolution is a decisive factor in the liberation fight and in uprooting the Zionist existence, and this struggle will not cease unless the Zionist state is demolished…."
Even after the Oslo Accords, which called for an end to Palestinian violence and eventually a peaceful two-state solution, the Fatah constitution remained unchanged. More recently, in his annual speech at the UN General Assembly, Abbas declared that the Palestinians were no longer bound by the Olso Accords, blaming Israeli violations of the agreements. However, he neglected to mention in his speech Fatah's rejection of comprehensive peace offers from Israel in 2000, 2001, and 2009, or his own substantial role in the breakdown of 2014 US-mediated peace talks. After the Oslo Accords, Fatah leader Yasser Arafat wrote in multiple letters to US President Bill Clinton that the language of the PLO charter (separate from the Fatah constitution) had been amended to remove references to the destruction of the State of Israel. In the years since, Fatah officials have claimed that the charter was never actually changed and its status remains unclear.
Fatah holds yearly celebrations marking the anniversary of the launch of its first terror attack in 1965, rather than the founding of the group in 1959. The group celebrated the 50th anniversary of the start of its campaign of terror by commemorating its previous attacks and encouraging Palestinians to kill Israelis.
Source: jpost.com
Timeline:
1959: Fatah is founded by Yasser Arafat.
1965: Fatah executes its first terrorist attack on Israel.
1967: Fatah takes over the PLO and becomes the wealthiest Palestinian organization.
1971: Following the Jordanian Civil War, fought between Palestinian groups (mostly Fatah) and the Hashemite-controlled Jordanian Army, the army assassinates Fatah leader Abū ʿAlī ʿIyād.
1972: At the Munich Olympic Games, Fatah militants are responsible for the murders of 11 Israeli athletes and coaches.
1982: Fatah relocates from Lebanon to Tunisia after Israel expels it in the First Lebanon War.
1993: Fatah-led PLO signs the Oslo Accords with Israel.
1994: Fatah's headquarters are relocated to Gaza City.
2003: Mahmoud Abbas becomes Prime Minister of the PLO.
2005: Mahmoud Abbas becomes President of the PLO after Arafat's death in office.
2006: Fatah loses to Hamas in elections in Gaza.
2011: Hamas and Fatah agree to form a joint government. The signing of the agreement is facilitated by Egypt.
2012: The State of Palestine under Fatah rule becomes a non-member UN observer state despite continued funding of terrorism and refusal to negotiate with Israel.
2014: Fatah and Hamas sign a reconciliation agreement in April and form a united government of Palestine despite Hamas' continued terror attacks against Israeli civilians. The same year, Fatah celebrates the 50th anniversary of its first terrorist attack on Israel.
The Moderate Myth:
Those Intransigent 'Moderates' of Fatah
Roots of Violence:
HAMAS
Est. 1987
Hamas is a radical terrorist organization that currently runs the Gaza Strip. While originally elected democratically, they have since destroyed democratic institutions and created a theocracy based on Sharia law. Laws have been put into place which limit the rights of gays, women, and other minorities. The US, Canada, Australia, and the E.U. have recognized the group as a terrorist organization.
Their covenant
is full of anti-semitic language such as "They [Jews] were behind World War I… making financial gains and controlling resources. They… formed the League of Nations through which they could rule the world. They were behind World War II, through which they made huge financial gains by trading in armaments… It was they who instigated the replacement of the League of Nations with the United Nations and the Security Council to enable them to rule the world through them. There is no war going on anywhere, without having their finger in it." Since gaining full control of Gaza in 2007, Hamas has fired thousands of rockets at Israeli civilians. In its battles with Israel since 2008, due to the terror group's practice of using civilians as human shields, a few thousand Gazans have died. Though in military parades Hamas fighters are dressed identifiably, in battle they dress in civilian clothes and move among them.
Source: idfblog.com
Timeline:
1987: Hamas is established.
1989: Hamas carries out its first terror attack against Israel, abducting and murdering two IDF soldiers.
1991: Hamas creates its own military wing, the Izz ad-Din al-Qassam Brigades.
1993: Starting this year, Hamas becomes known internationally for its suicide bombings against Israelis.
1999: Hamas becomes banned in Jordan. When Hamas leader Khaled Mashaal returns illegally he is immediately exiled and settles in Syria.
2000-2005: The Second Intifada occurs in Israel, Gaza, and the West Bank (Judea and Samaria). Hamas commits many terror attacks during this period.
2005: On September 12th, Israel completely pulls out of Gaza and only retains control of its air-space and sea.
2006: Hamas defeats Fatah in a democratic election in Gaza. Later that year, on June 24th, Hamas kidnaps IDF soldier Gilad Shalit.
2007: Hamas completes its violent takeover of the Gaza Strip from Fatah.
2008-2009: Israel fights Hamas in Operation Cast Lead.
2012: The head of Hamas' military wing, Ahmed al-Jaabari, is killed by an IAF airstrike, marking the start of Operation Pillar of Defense.
2014: Israel launches Operation Protective Edge against Hamas in Gaza.
Culture of Hate:
The Facts About Hamas

Facts about Rocket Attacks:
The Power of Rockets and Timeline of Events: 2001 - 2012
Mavi Marmara Flotilla Facts and Figures:
HEZBOLLAH
Est. 1982
Hezbollah, whose name means "Party of Allah," is a Shia Islamist political party and militia based in Lebanon and funded by Iran. The group, officially designated a terror group by the United States, Canada, France, and other countries, is currently fighting in Syria and Iraq on behalf of Iran. In 2006, Hezbollah fought a 34 day war against Israel in Lebanon and the Golan Heights which killed 165 Israelis, including 44 Israeli civilians. Hezbollah has since

rebuilt its terror infrastructure

in southern Lebanon, including stores of an estimated 100,000 short-range missiles, many of which are located in civilian areas. However, the group is currently preoccupied fighting in Syria on behalf of the Assad regime (another Iranian client) and in Iraq with Iraqi Shia militias and Iranian commanders.
Hezbollah's ideology is deeply anti-Semitic. Its leader, Hassan Nasrallah, has made several anti-Semitic comments in recorded speeches. In a 1998 speech, he called the Jews "the descendants of apes and pigs," a common phrase in the Arab world. In another, he declared, "Jews invented the legend of the Holocaust," a position shared by his Iranian backers; and in yet another, he claimed that "the Zionist Jews" are planning to destroy the Al-Aqsa mosque. Hezbollah-run Al-Manar TV has aired extremely anti-Semitic shows, including a 30-part series purporting to document Jewish history that repeatedly referenced the anti-Semitic Russian forgery The Protocols of the Elders of Zion in its depiction of common anti-Semitic tropes.
Source: thetimes.co.uk
CAMERA's

timeline

of Hezbollah violence against Israel can be found

here
Background:
Supporters of Hezbollah:
Noam Chomsky Support of Hezbollah
ISLAMIC JIHAD
Est. 1979
The Islamic Jihad Movement in Palestine, more widely known as "Palestinian Islamic Jihad" or simply "Islamic Jihad," is heavily funded by Iran and provided safehavens by Syria. It is recognized as a terrorist organization by the United States, the European Union, the United Kingdom, Japan, Canada, Australia, and others. Islamic Jihad has often worked closely with Hamas, but differs becuase it does not provide social services nor participate in political diologue. Both organizations share the common goals of destroying the State of Israel and establishing a Palestinian state with the borders of pre-1948 mandate Palestine and ruled by Sharia Law.

The group is thought to have about 8,000 fighters. They carry out most of their attacks through suicide bombings that target civilians and military personnel.
Source: ynetnews.com
Timeline:
1979: Islamic Jihad is formed by radical Palestinian college students in Egypt.
1981: Egypt expels the organization's founders to Gaza because of their close association with the radical students who assassinated President Anwar Sadat for signing a peace agreement with Israel in 1979.
1987: Islamic Jihad claims responsibility for the assassination of Israel's military police commander in Gaza, its first successful attack on Israel.
1988: Israel expels the group's leadership to Lebanon.
1989: A failed suicide attack by the group kills 14 and injures dozens on a bus on the Jerusalem–Tel Aviv Highway.
1990: An Islamic Jihad bus attack kills 11 and injures 17.
1994: An Islamic Jihad car bomb kills 9 and injures 50.
1995: An Islamic Jihad bombing kills 18 IDF soldiers and an Israeli civilian.
1995: A pair of Islamic Jihad bombings later in the year kill 8 and injure 42.
1996: An Islamic Jihad bombing kills 20 and injures 75.
2000-2005: During the Second Intifadah, Islamic Jihad attacks kill at least 97 Israelis, mostly civilians, and injure hundreds.
2006: An Islamic Jihad bombing kills 11 and injures 70.
2007: Islamic Jihad and Fatah terrorists infiltrate an IDF position at a border crossing between Gaza and Israel by driving in a van marked with "PRESS" and "TV" but fail to kidnap or kill any soldiers.
2008: Islamic Jihad fires rockets at Israel during Operation Cast Lead, an IDF offensive targeting Hamas and Islamic Jihad terrorists in Gaza.
2012: Islamic Jihad fires rockets, including two long-range Iranian Fajr-5s, at Israel during Operation Pillar of Defense, an IDF offensive targeting Hamas and Islamic Jihad terrorists in Gaza.
2014: Islamic Jihad fires rockets at Israel during Operation Protective Edge, an IDF offensive targeting Hamas and Islamic Jihad terrorists in Gaza.
LINKS
Iran Backed 8000 Man Army in Gaza
ISLAMIC STATE
Est. 1999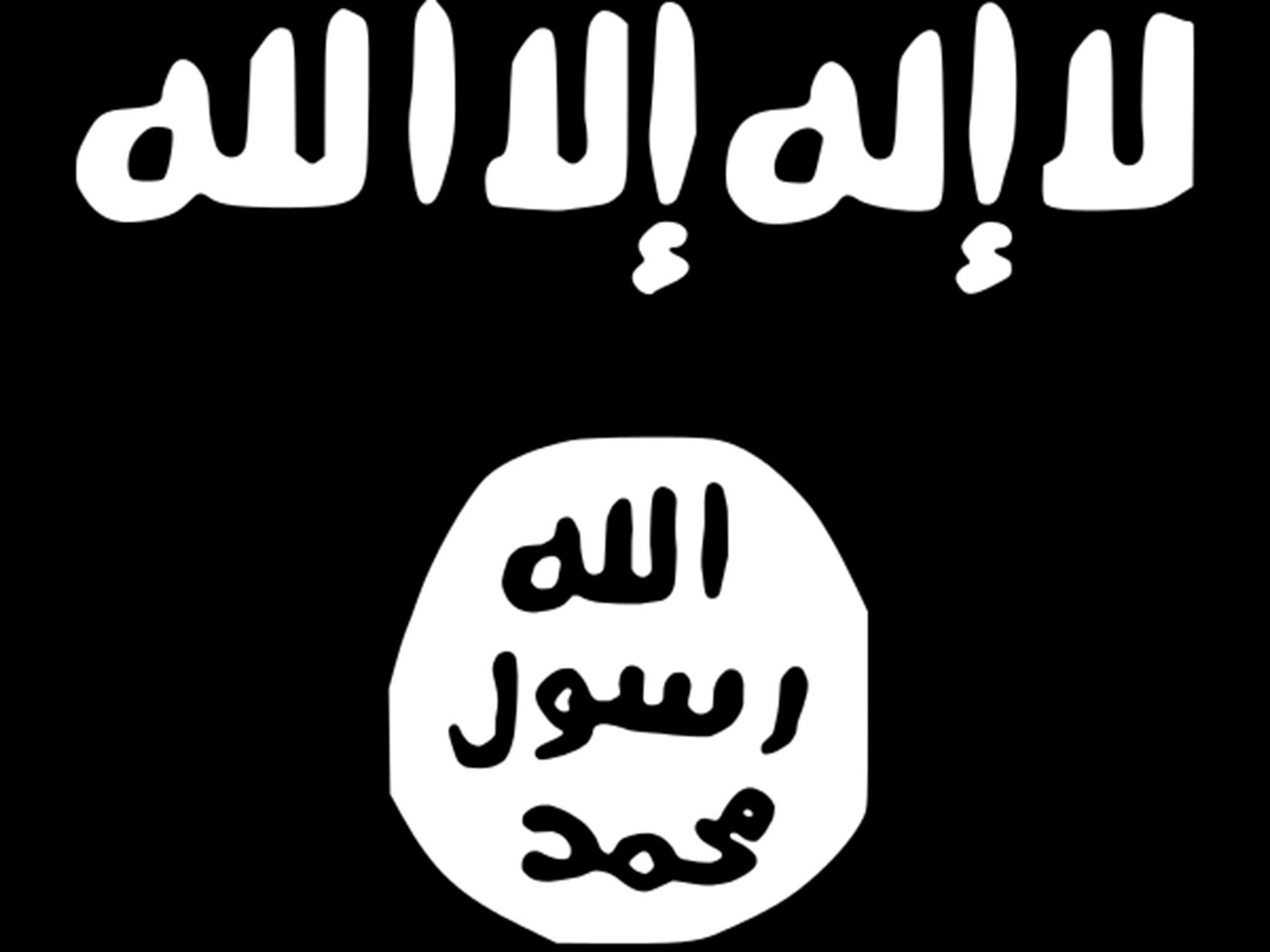 The Islamic State was

founded in Jordan in 1999

under the name Jama'at al-Tawhid wal-Jihad (Organisation of Monotheism and Jihad). The group became involved in the Sunni insurgency in Iraq during the US occupation and in 2004 pledged

allegiance to al-Qaeda

and became commonly known as al-Qaeda in Iraq (AQI). In 2006, the group declared an Islamic State in Iraq and became known as ISI. After the start of the Syrian Civil War in 2011, ISI began sending fighters to Syria, establishing

a Syrian offshoot

, Jabhat al-Nusra, which gained control of territory northwest Syria. After a 2013

declaration

by ISI leader Abu Bakr Al-Baghdadi of a formal merger with Jabhat al-Nusra, the group underwent another name change, to the Islamic State of Iraq and the Levant (ISIL), also known as ISIS or Daesh (an acronym of its Arabic name). Al-Nursa rejected the merger and ISIL subsequently

split from al-Qaeda

and al-Nusra in 2014. In June 2014, the group declared the formation of a Caliphate, the successor to the state established by the Prophet Mohammed and his followers, and

rebranded

one final time, becoming ad-Dawlah al-Islamiyah or the Islamic State.
After the declaration of a Caliphate, the group rapidly expanded, taking control of a large swath of Syria and Iraq. Affiliated groups have since taken control of smaller parts of Libya, the Sinai, Afghanistan and Pakistan, Nigeria, and Yemen, with terror cells orchestrating attacks throughout the Muslim world and the West, killing hundreds.
The Islamic State has largely left Israel alone, apart from several rockets fired from the Sinai and Gaza in 2015 and possible ties between Hamas and the Islamic State's Sinai affiliate. The group's leader, Abu Bakr al-Baghdadi, did, however, issue a statement in December 2015 warning that the group would soon attack Israel, saying, "Palestine… will be a graveyard for you [the Jews]." "The Jews thought that we forgot about Palestine and diverted our attention from it. Never, Jews. We have not forgotten Palestine for a moment," said al-Baghdadi. A few months later, an official Islamic State publication addressed the issue of Jihad against the Jewish State. It criticized the Arab world for focusing too much on attacking Israel, saying that focusing Jihad on Jews only, rather than on all "infidels" equally, is forbidden under Sharia Law, and that the cause of destroying Israel was used by Arab dictators to suppress dissent. The publication made clear that while the Islamic State wanted to destroy Israel, it would not let the cause of murdering Jews get in the way of expanding the Caliphate.
Timeline:
2004: Abu Musab al Zarqawi pledges allegiance to al-Qaeda after the US invasion of Iraq and establishes al-Qaeda in Iraq (AQI)
October 15, 2006: AQI leader al Masri announces the establishment of the Islamic State in Iraq (ISI), with Abu Omar al Baghdadi as its leader.
July 2011: ISI leader Abu Bakr al Baghdadi sends operatives to Syria after the start of the Syrian Civil War. One of them, Abu Muhammad al Julani, becomes the leader of the Nusra Front in January 2012.
April 11, 2013: ISI leader Abu Bakr al-Baghdadi declares a merger between ISI and the Jabhat al-Nusra offshoot (the Nusra front) and becomes known as the Islamic State of Iraq and Syria (ISIS); however, Jabhat al-Nusra rejects the merger and pledges allegiance to al-Qaeda
January 2014: ISIS takes over Raqqa, Iraq and declares it the capital of the ISIS emirate
February 3, 2014: Al Qaeda officially cuts ties with ISIS.
June 29, 2014: ISIS announces the establishment of a caliphate and rebrands itself as the "Islamic State."
August 2014: ISIS massacres and kidnaps over 10,000 Yazidis; Yazidis are a subgroup of the Kurdish speaking people in the Middle East and ISIS believes they are devil worshippers
August 24, 2014: ISIS militants seize Tabqa airbase in Raqqa, Syria. ISIS now controls the entire Raqqa province.
September 22, 2014: ISIS spokesman Abu Muhammad al Adnani calls for attacks on citizens of the United States, France and other countries involved in the coalition to destroy the group.
September 23, 2014: The United States launches its first airstrikes against ISIS in Syria.
December 21, 2014: ISIS tweets a photo depicting a masked ISIS terrorist pointing a knife, along with the caption: "We are coming to kill you, O Jews."
December 30, 2014: ISIS takes responsibility for a suicide attack during a funeral north of Baghdad that killed 16 people and wounded 34 others.
January 7, 2015: Two gunmen who pledged allegiance to ISIS, Saïd and Chérif Kouachi, attacked the offices of French satirical newspaper Charlie Hebdo in Paris, killing 11 people.
March 20, 2015: ISIS-linked militants bomb two mosques in Sanaa, Yemen, killing 137 people.
May 17, 2015: ISIS take overs Ramadi, Iraq.
May 21, 2015: ISIS militants take full control of Sirte, Libya – Muammar Qaddafi's hometown.
May 22, 2015: ISIS claims responsibility for the suicide attacks on a Shiite mosque in eastern Saudi Arabia, which killed 21 people and injured more than 100.
June 17, 2015: ISIS's Yemen branch claims responsibility for a series of car bombings in the Yemeni capital that killed at least 30 people.
July 20, 2015: A suicide bomber with links to ISIS strikes a cultural center in Suruç – a Turkish border town near Kobani - killing at least 30 people.
September 24, 2015: ISIS claims responsibility for two bombings at a Yemeni mosque run by the Houthis – a Shiite rebel group that seized Sanaa in September 2014. The attack killed at least 25 people.
September 30, 2015: Russia begins airstrikes in Syria. They claim to be targeting ISIS, but U.S. officials allege that many of the strikes target civilians and Western-backed rebel groups.
October 9, 2015: ISIS makes significant gains in northwestern Syria, seizing six villages near Aleppo, Syria.
October 31, 2015: Sinai Province, Egypt's ISIS affiliate, claims responsibility for bombing a Russian passenger plane over the Sinai Peninsula, killing all 224 on board.
November 13, 2015: ISIS carries out a series of coordinated attacks in Paris, killing 130 people.
November 15, 2015: France ramps up its airstrikes on ISIS targets in Raqqa, Syria.
December 2, 2015: A married couple allegedly inspired by ISIS kills 14 people in San Bernardino, California.
December 26, 2015: ISIS commander Abu Bakr al-Baghdadi published a voice recording Saturday in which he threatened that Islamic State militants would attack Israel:
"With the help of Allah, We are getting closer to you every day," al-Baghdadi told his Israeli listeners. "The Israelis will soon see us in Palestine. This is no longer a war of the crusaders against us. The entire world is fighting us right now."
January 12, 2016: A suicide bomber with links to ISIS kills 10 people and injured 15 others - many of them German tourists - in Istanbul's Sultanahmet Square.
January 14, 2016: ISIS claims responsibility for an attack in Jakarta, Indonesia, that killed at least two people and injured 19 others.
March 19, 2016: An ISIS-linked suicide bomber kills five people and injures dozens of others in Istanbul, Turkey.
March 22, 2016: Three explosions at the Zaventem airport and a metro station in Brussels, Belgium kill at least 30 people and injure dozens of others. ISIS claims responsibility for the attacks.
May 23, 2016: Iraqi forces, aided by U.S. and coalition airstrikes, advance on Fallujah, Iraq, which ISIS has held since 2014.
May 24, 2016: Kurdish forces backed by U.S. airstrikes launch an offensive on territory north of Raqqa, Syria.
June 12, 2016: A gunman attacks a popular gay nightclub in Orlando, Florida, killing more than four dozen people and injuring at least 53. The attacker, identified as Omar Mateen, reportedly called police during the attack and pledged allegiance to ISIS, who later claimed responsibility for the attack.
June 27, 2016: ISIS claims responsibility for a suicide car bombing in Mukalla, Yemen that killed at least 42 people.
June 28, 2016: Three suicide bombers kill at least 40 people at the Ataturk airport in Istanbul, Turkey. The Turkish government suspected that ISIS was behind the attack.
July 3, 2016: ISIS militants carry out a suicide bombing that kills more than 200 people on a busy shopping street in Baghdad. The attack, which occurred during the Muslim holy month of Ramadan, was ISIS's deadliest bomb attack on civilians to date.
July 14, 2016: A 31-year-old Tunisian man drives a truck through a crowd in Nice, France, and kills 84 people. ISIS claims credit for the attack, though it is not clear whether the attacker had any formal ties to the group.
July 18, 2016: An Afghan teenager carries an axe onto a German commuter train and injures at least five people. He was reportedly inspired by ISIS.
August 6, 2016: The Syrian Democratic Forces coalition of Arab and Kurdish fighters backed by US airstrikes recaptures the northern Syrian town of Manbij following a two-month battle against ISIS. By recapturing the Syrian town of Dabiq, where the jihadists had promised an apocalyptic battle, Syrian rebels dealt a major symbolic blow to ISIS.
October 17, 2016: A coalition of Iraqi federal and Kurdish forces backed by US-led air support launches an operation to retake Mosul, Iraq. Three months later, Iraqi forces led by the elite Counter-Terrorism Service retake the east side of the city.
May 28, 2017: Russia carries out airstrikes targeting ISIS in Raqqa, Syria; claims to have killed ISIS leader Abu Bakr al-Baghdadi
June 17, 2017: ISIS claims responsibility for the stabbing and killing of an Israeli police officer by 3 Palestinian men in Jerusalem; ISIS's first attack in Israel
June 29, 2017: Iraq's Prime Minister declared an end to the ISIS caliphate after Iraqi forces captured captured the compound of a landmark mosque in Mosul that was blown up by ISIS militants - a hugely symbolic site from where the top ISIS leader declared an Islamic caliphate nearly three years earlier.
July 27, 2017: A Yazidi girl, who was captured in 2014 at the age of 14, escapes ISIS captivity; shares story of being raped every day for 6 months
Source: unitedwithisrael.com
These Photos were taken on the Israel Advocacy and Leadership Training Mission trip '13